Evaluation and certificate

Evaluation
The evaluation is available according to the rules defined by the instructor, you can be present at the end of a unit or at the end of the course. This information will be in the description form.
This evaluation is made up of questions based on the contents distributed during the course.

Certificate
The solo certificate will be available if the student reaches the minimum percentage set by the instructor, which can range between 50% and 90%. See your course description to find the required percentage.
At the end of the course, the certificate will be available in the Virtual Learning Environment for downloading, printing and sharing on social networks.

To access your certificate:
1. Log in to Virtual Learning Environment (werkey.net or companyname.werkey.net);

2. On the home page, click on its name in the upper tab of the screen;

3. In the collapsible list, click on My certifications (1);
4. Click on the certificate icon (2) in front of the course you want to download;
5. Next, you will start downloading your PDF certificate.

The certificate will also be available once you complete your course. Have the option to download or share the certificate on your social networks, as shown in the image below.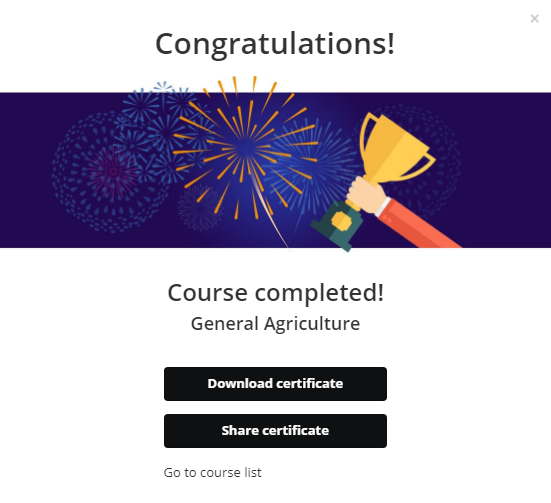 Do you need to change your data in the certificate?
To exchange your information on the completion certificate, ask our support team at support@werkey.co. We make sure that changes in data will only take place if the course user requests it.