How to view the assignments history
Werkey lets your instructors give assignments to learners, who can then submit their answers for grading.
When a submission is marked as Not passed, learners have the option to change their answer and upload a new submission that the instructor will review and grade again.
Werkey lets your instructors view the assignments' history. To do that:

1. Sign in to your Werkey account as an Instructor and click Assignments (1).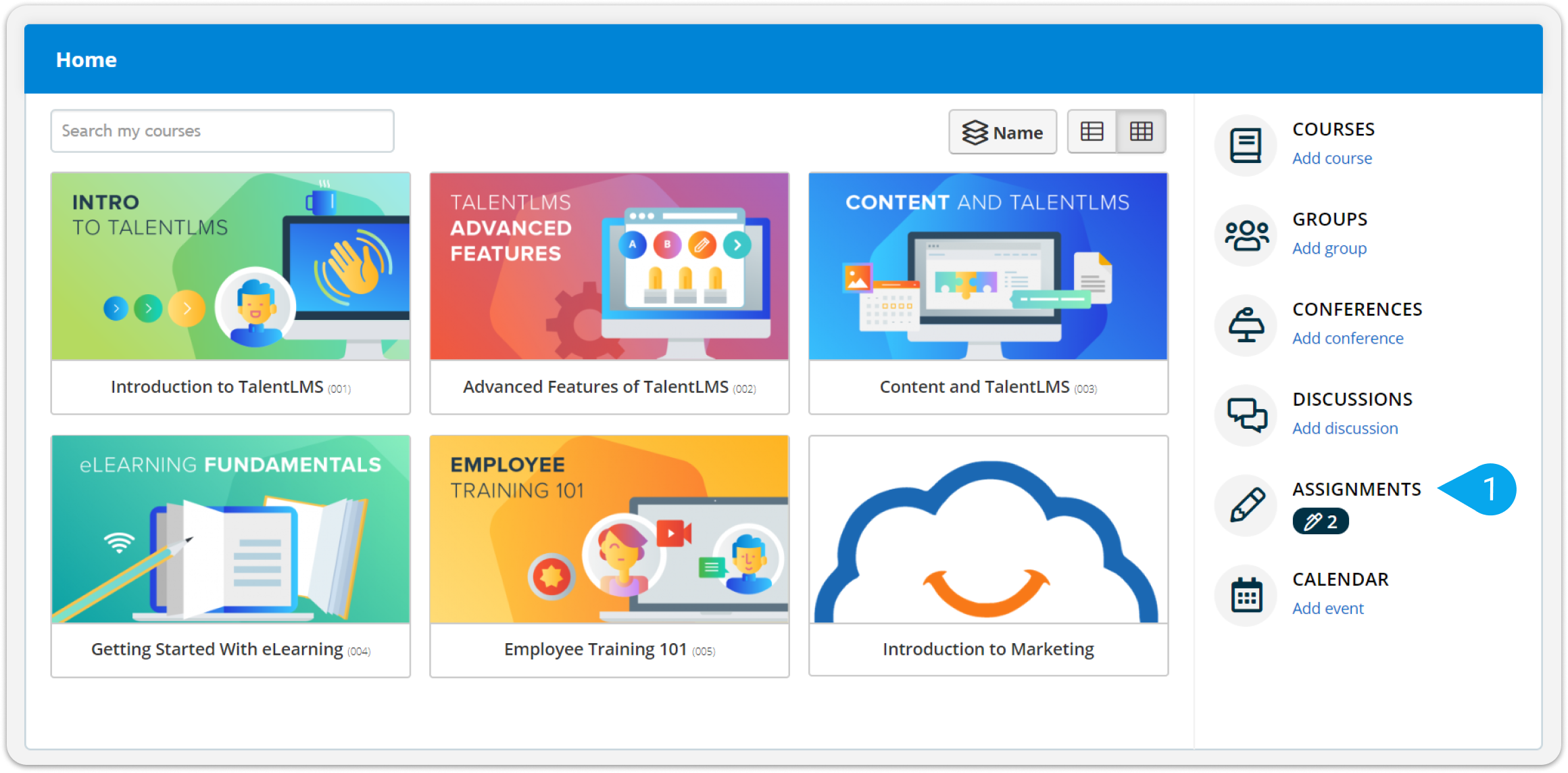 2. Click Check answer(2) next to a user's name.


3. On the Reply dialog box that pops up, review the user's answer and click Grade (3).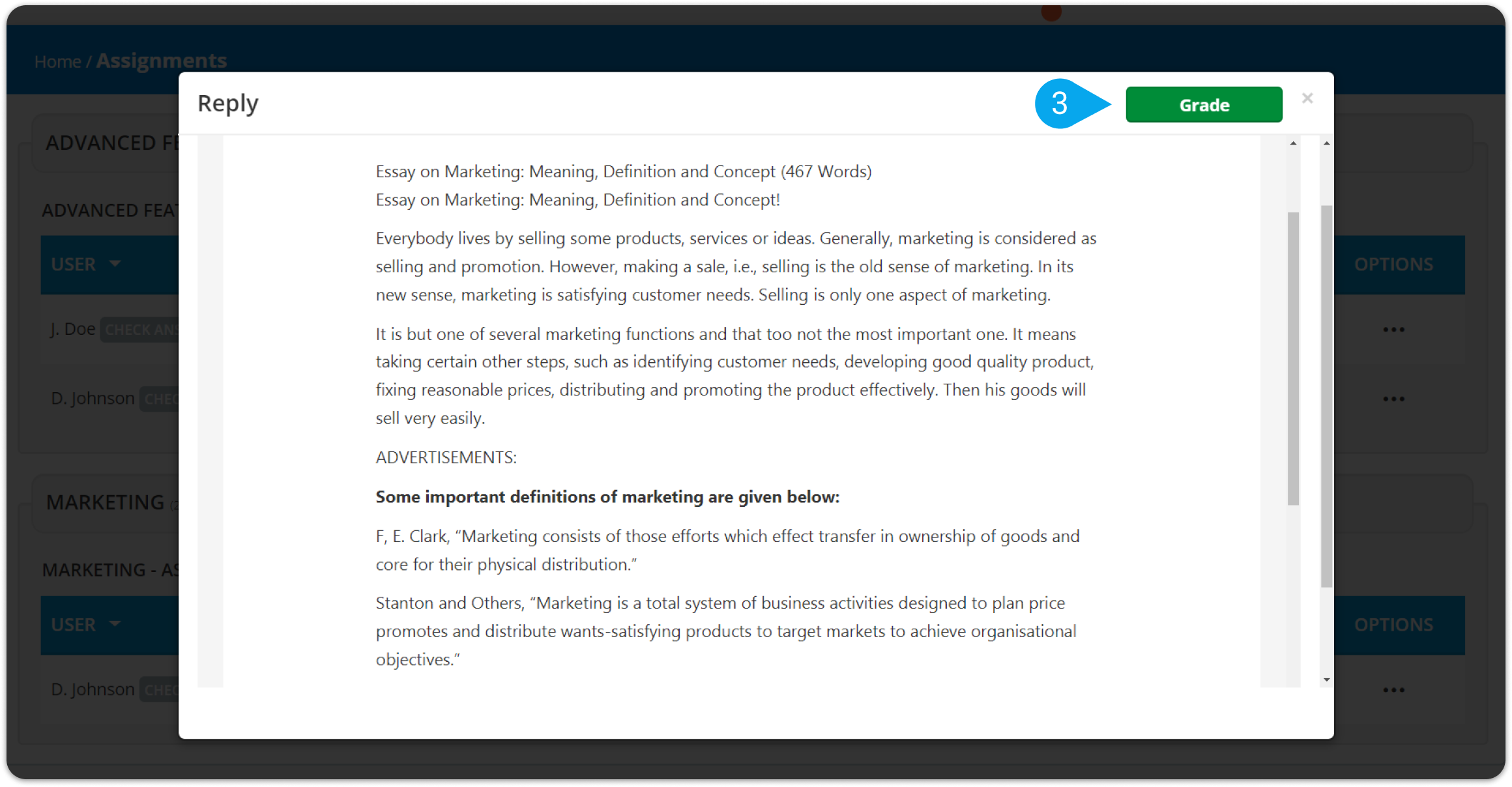 4. From the Status (4) drop-down list, change the user's status to Passed or Not passed, Grade (5) the performance of the learner, and add some feedback in the Comments (6).

5. Click History (7) to view the number of the learner's previous submissions that have been marked as Not passed.

6. Click Check answer (8) to view the content of the previous submissions and your previous comments.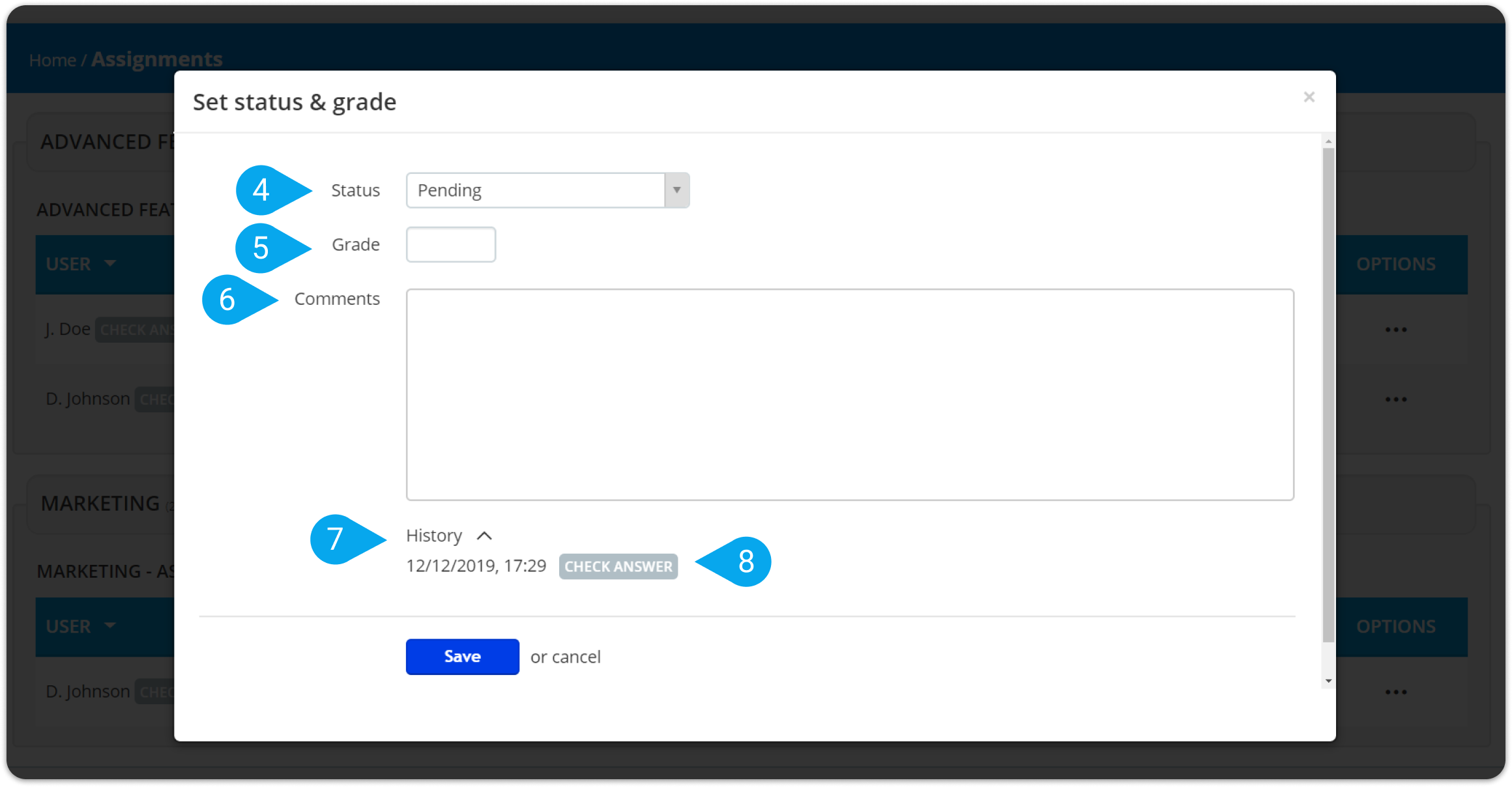 7. Click Save when you're ready.